CONEXPO-CON/AGG is North America's largest construction trade show and is held in Las Vegas, Nevada every 3 years. This massive event features the latest equipment advances and newest technology applications in every aspect of construction. The show brings contractors, dealers, distributors, service providers, engineers and producers together. No other show connects attendees from every major construction sector. It's a chance to see the widest selection of products and services – all in one place.
CONEXPO•CON/AGG Attendees Cover All Aspects of the Construction Industry: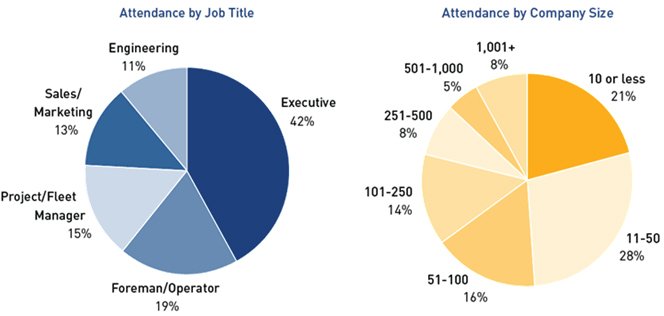 The 2017 show spanned a record 2.8 million-plus net square feet of exhibits, with a record 2,800-plus exhibitors. Show attendance neared 128,000 for the week.
CONEXPO 2020 Attendance Strong, Despite Global Health Concerns Registrations for the show totaled over 130,000 for the record 2.7 million-plus net square feet of exhibits featuring 2,300-plus exhibitors. Cancellations from international attendees totaled less than 1 percent.
TEI Rock Drills has been participating in the show for over 30 years. It is a great opportunity for us to communicate with current customers and also make new contacts within the industry. In addition, we use the show to highlight many of our great products. The space will be staffed with our Sale Representatives and Authorized Dealers of TEI Equipment, along with technicians, ready to answer all questions.
If you are able to make it to the show, we encourage you to stop and talk with us. We are located in the South Hall First Level- S60029.
If you're lucky enough to make it, we hope to see you on the ConExpo floor!